Festive Skins are Appearing
❅ Hello my festive and fruity friends! ❅
My favourite time of the year is coming up! This is NOT a drill but there is only 40 days left until Fruitmas! WHAT? I hope that everyone that celebrates the holidays has been getting busy and putting up their trees and decorations! That's what I've been doing!
Let's roll like a snowball into this week's post, shall we?
❀

Survival

❀

✿

Skyblock

✿

❀

Prison

❀

✿

Pixelmon

✿

Players Joined: 8,577

Players Joined: 14,071

Players Joined: 11,570

Players Joined: 313

Monthly Goal - 591%

Monthly Goal - 116%

Monthly Goal - 2%

Monthly Goal - 180%

Current Top Donator:

Current Top Donator:

Current Top Donator:

Current Top Donator:

_nck991_

Drousii

OGSpookyBerries

Ogge886
---
As many of you are aware, on Friday we did an end reset with a difference - all the cities were missing!  Those sneaky Endermen are stealing all the blocks now. For those who wanted to go on the hunt for a shiny new elytra or some shulker shells, we will have a stern talking to those Endermen and organise another reset towards the end of the month, keep an eye on the event calendar for the exact date.
Don't forget, if you are looking for something to do on survival our current season of Fruity Quests is worth checking out, you could win some cool prizes as you level up your tier!  A lot of effort goes into setting up a season of Fruity Quests, and I want to say a GIANT thank you to PoshKid and BorisOz for their amazing work. They have spent so many hours putting it together, and maintaining it week to week.  If you see them online be sure to let them know how much we appreciate their hard work!
The amazing Benjabot_ has completed work on a new anti-griefing tool which will assist the rest of our staff team in sorting out grief more efficiently now. Also a reminder that tournaments are hosted every weekend and details can be found on the forums.
---
★Survival
No staff updates this week.
★Skyblock
No staff updates this week.
★Prison
No staff updates this week.
★Pixelmon
No staff updates this week.
We are always on the hunt for new staff members for our moderating, event coordinator or builder teams, if you think you have something to offer why not put in an application via the website by clicking HERE
---
Join us every night at 8pm AEDT for our nightly events!
Check out this week's calendar for what games we will be playing.
| | | |
| --- | --- | --- |
| Monday - | | Pixelmon Event Night |
| Tuesday - | | Prison Event Night |
| Wednesday - | | Musical Chairs on Survival |
| Thursday - | | Skyblock Event Night |
| Friday - | | Speedway on Survival |
| Saturday - | | Skyblock Event Night |
| Sunday - | | Prison Games Night |
Congratulations to all this week's winners.
Come along to events and you could win yourself keys or tokens!
---
Fruity Marriages
Wedding bells are ringing for this week's happy couples!
Survival

Skyblock

Prison

Bunnyyx

❤

B0GGSY

SneakOpus

❤

Jakeycakes97

sentientflute
❤
the_blood_bane

TheBigGreenWhale

❤

Victortcam

Saltylemon82

❤

Idk_Words
Want to marry that special someone?  Contact a staff member and they can help you on your way to wedded bliss.
~★~
Selfie of the Week
We love to see what you get up to during the week, so make sure you post a selfie to the forum thread before Sunday night to be in the running for a token.  When you post your selfie be sure to mention which server you took the selfie on, and write a caption for it also.
Post your selfies HERE
★Survival
~★~
✐ Build Competition ✎
The theme for November's build competition will be Christmas! However, it needs to be usable for one of the following events - Regicide, Hide and Seek or Capture the Flag.
This build comp is a big one! But we can always count on you guys to produce great builds. There is so much you can do with this theme and we can not wait to see what builds you submit! You never know what you are capable of until you try!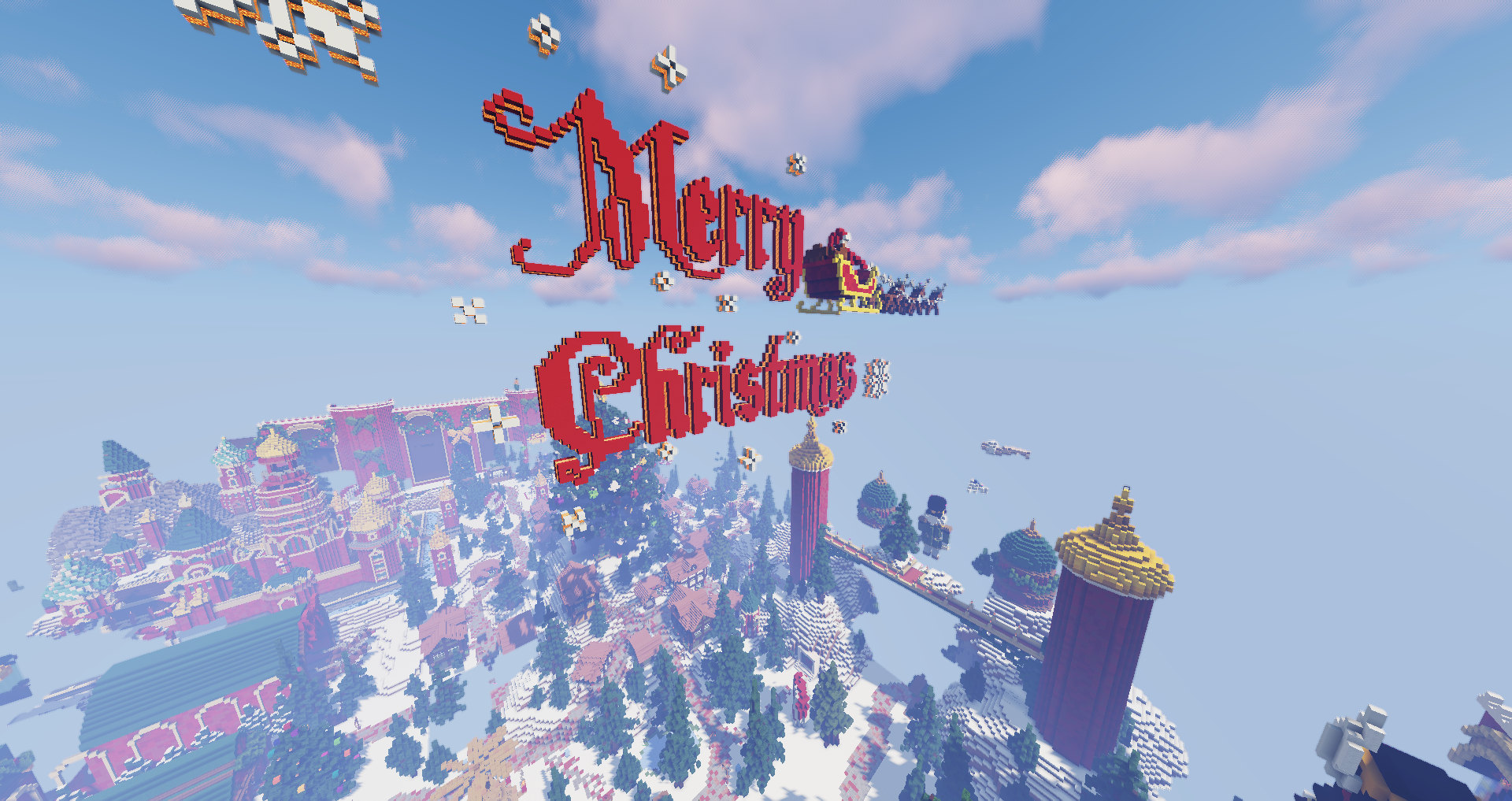 Competition Rules
The build is limited to 200x200 in size. There is no height limit.
The build must follow the theme - Christmas!
The build must be completed by 11:59pm 29th November, 2020 (AEDT)
You are permitted to work in teams of THREE (3) at most! Prizes will be split accordingly.
All entries must be built on the Creative server.
As cool as pixel art is, this isn't the place for it.
Don't copy another person's work, BE ORIGINAL!
Entry and Prize Structure
A forum thread will be made where you can submit your entries as well as find out what the prize structure will be. To make things easier for everyone, please only submit your entry on the prize structure thread. Lazy attempts will receive a substantially smaller prize, you have been warned! Remember - 15 quality entries and the prizes will increase!
---
Look at that. Another week down and another week closer to Christmas. Hopefully you all are having a wonderful time!!
~Ghastlly_, Bayleecraft, condalicious, iGoner and Mrrandom287
End of Post.