July Recap
Welcome one and all to the July recap. As we all settle down and get comfortable to read this post, let's spare a thought for our Victorian friends who are currently still dealing with lockdowns - we're thinking of you! Thankfully the staff team has been working hard to continue making Fruitservers as welcoming as possible to everyone who has no choice but to spend more time than usual at home. This post will be kept short and sweet
---
Fruitbowl News
★Fruitlympics
Fruitlympics 2020 is over, and what a success it was! FruitPrison were crowned champions once more, pulling off a stunning victory after having a less than stellar start to the events. Props to FruitSkyblock and FruitSurvival who managed to keep it competitive until Prison ran away with the win in the final two events, and huge congratulations to the FruitPrison squad for refusing to give up even after Skyblock were looking poised to do the unthinkable and snag an uncontested win. With so many memorable moments this year, there's no telling how competitive next year will be. There's even talks about including FruitPixelmon in Fruitlympics 2021...
★Pixelmon News
Our humble FruitPixelmon server continues to flourish as the small staff team works overtime to introduce the changes the server needs (but not always what the players ask for). In saying that, the server is now in need of more Moderators and Builders. If you're keen or you have questions about the roles, feel free to get in touch with anyone from the Pixelmon staff team. The sooner our team grows, the sooner we'll start working on juicier updates!
★Donations
You Fruitsters have knocked the donation goals out of the park once more, great job everyone! Many more exciting changes are scheduled for the second half of the year, FruitPrison is first in line for some exciting things!
---
★Vote Competition
Reminder to everyone that votes are tallied up for the post a few hours before the end of the month so sneaking in a couple of votes right at the end may not help. Props to everyone for keeping voting as competitive as it has been, looks like everyone is eager to win themselves a voucher! Well done to Hintswen on securing 1st place, Atha_Nasia on 2nd, and timelesskings on third! There's now a total of four voting sites so I expect voting to become even more competitive. (P.S - the pic shows hoyz91 for now but that will be fixed shortly)
★Build Competition


July's Build Competition had some very unique entries, well done to iGoner, jkillerh, and SpookyTrix on winning! To commemorate FruitPrison's victory at Fruitlympics 2020, August's Build Comp theme will be Outer Space & Astrology!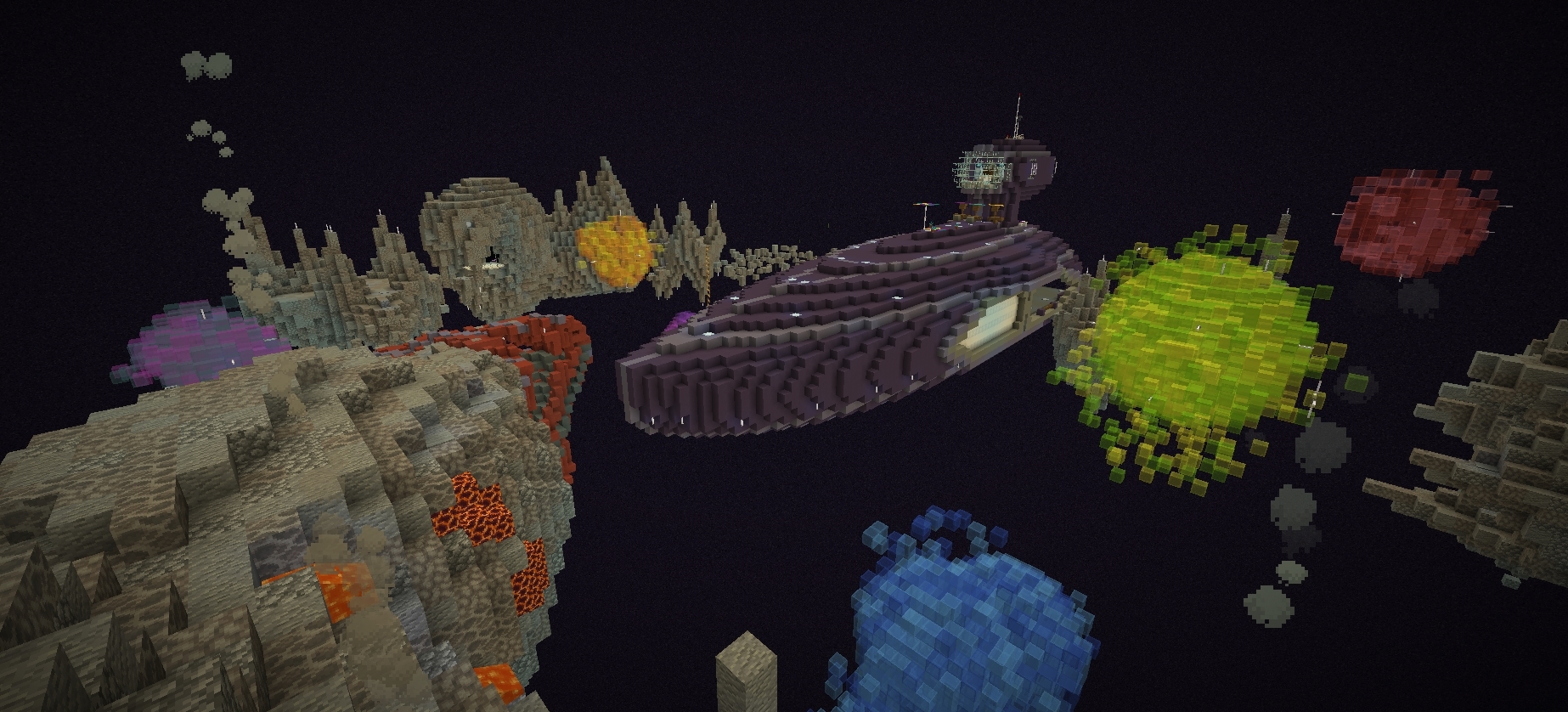 Competition Rules
The build is limited to 100x100 in size, we'd suggest marking out these dimensions beforehand. There is no height limit.
The build must follow the theme - Outer Space & Astrology!
The build must be completed by 11:59pm 30th August, 2020 (AEST)
You must work alone, you will be disqualified if others help you.
All entries must be built on the Creative server.
As cool as pixel art is, this isn't the place for it.
Don't copy another person's work, BE ORIGINAL!
Entry and Prize Structure
A forum thread will be made where you can submit your entries as well as find out what the prize structure will be. To make things easier for everyone, please only submit your entry on the prize structure thread. Lazy attempts will receive a substantially smaller prize, you have been warned! Remember - 15 quality entries and the prizes will increase!
---
Top Players
FruitServers is an amazing community because of the people that are a part of it. Every month one player and one staff member from Survival, Skyblock, Prison, and Pixelmon are selected and acknowledged for their contribution to the server, whether it be ingame or behind the scenes.
Player of the month Survival - aleecha. She's always around on either Survival or Creative, and she's always willing to lend a hand to those who need help. Apparently she also tries to offer therapy services on Survival however, speaking from personal experience, it's a bit of a scam. Well done aleecha!
Player of the month Skyblock - WackoJacko98. A fairly quiet yet pleasant player who frequents FruitSkyblock, WackoJacko is a wonderful asset to our community and has stood out throughout July. Well done WackoJacko!
Player of the month Prison - RhedaWarrior. A loyal and helpful player who can be found most nights on FruitPrison, Rheda also spends as much time as she can offering helpful feedback to assist with FruitPrison's constant growth. Well done Rheda!
Player of the month Pixelmon - Cidna. Although FruitPixelmon is fairly new, there has been a slew of players who've stepped up to answer questions and help players when staff aren't around. Cidna has been the most prominent example, well done Cidna!
Staff of the month Survival - arda77. Since returning to the team arda has worked hard to regain the status he had earnt during his initial tenure. His efforts have not gone unnoticed, well done arda!
Staff of the month Skyblock - Pixerative. Being an essential worker is tough at the moment, being an essential part of the FruitSkyblock team at the same time is even tougher. Young Pixie manages to find the balance and pull off both roles like a champion, well done Pixie!
Staff of the month Prison - B3ast619. This one will come as no surprise to anyone who frequents FruitPrison, Beast gives the server 110% every single time he logs on and is the ideal role model for staff members. Keep it up Beast.
Staff of the month Pixelmon - Terra_morphous. It's not easy being tasked with building things for a new server, it's definitely not easy doing it all by yourself. Terra has worked closely with me since Pixelmon's launch to polish all existing builds and create new works of art - only a matter of time now until we get to unveil some amazing new builds. Well done Terra!
---
Survival, Skyblock, Prison and Pixelmon are lucky to have such strong moderating teams, however we are always accepting applications for all of our staff roles. Our wonderful Event and Build Teams in particular are still looking to grow so if you'd like to be a part of something special do consider looking into these roles. Think you have what it takes to join one of these fantastic teams? Submit an application at www.fruitservers.net/staff
As always we look forward to hearing feedback from you guys about possible improvements. If you have ideas, please share them with us either through the website, in-game, or via discord. We want to know what you think!
---
That's all for July, I look forward to seeing you all online!
~Gold
End of Post.