March Recap

March Recap Time!

Hello everyone! I hope you're all enjoying a well deserved Easter break, I know I am. Staff have been working tirelessly to make your Easter a special one, and with so many important things happening around the same time it hasn't been easy! Grab some chocolates and sit down, this one's going to be a rollercoaster!
---
Fruitbowl News

Skyblock Wipe!
A few days ago Skyblock had a much needed wipe to pave the way for a handful of huge updates. The latest Skyblock update sees island border expansions, daily quests, brand new starter island types, and a total re-code of the quest system to allow people to gradually complete quests with massive requirements - exciting! Make sure you drop by Skyblock throughout Easter to check out their events too.

Easter Events!
Easter marks the return of everyone's favourite grinding event, with the major prize this time being the amazing SteelSeries Arctis 5 Gaming Headset. A few little tweaks have made the event especially competitive this time, we're looking forward to seeing who manages to snag the headset when the event is over. Apart from the collection event, staff have worked hard in the weeks leading up to Easter to make sure we have events running every night during the break.

Prison Update
FruitPrison progress has been coming along quite nicely! We're looking to have a closed beta starting as soon as Geek is finished with coding some things. You can apply for the beta through www.fruitservers.net/applyprison - bear in mind it is a closed beta so not everyone will be accepted. The purpose of the beta will be to iron out any issues we come across and work on balancing everything prior to the server going public. Looking forward to seeing everyone apply!

Donations
Huge thank you to everyone who has helped us crush our donation goals this month, all of the fun updates being prepared in the background are only possible thanks to this overwhelming support. Everyone give yourselves a pat on the back!


---
Voting Competition
Reminder to everyone that votes are tallied up for the post a few hours before the end of the month so sneaking in a couple of votes right at the end may not help. Voting has become insanely competitive as of late. Everyone is eager to win a vote voucher! Due to the number of winners this month, the two people tied for 1st will get a voucher and two people wil get a voucher for 2nd. Keep up the amazing support!


---
Build Competition
It happened again! We fell just short of having enough entries to select voucher recipients for the Build Competition this time, unfortunate. Well done to Seadog_ and Auri_Borealis who will receive 5 tokens for their effort on their builds.

This month everyone gets to let their imagination run wild with the very unique theme of Novels/Literature! Selected by our very own Remex_, this theme will see players reimagining the poetic beauty of imagery. When entering your build, please make sure you mention which book your build is from.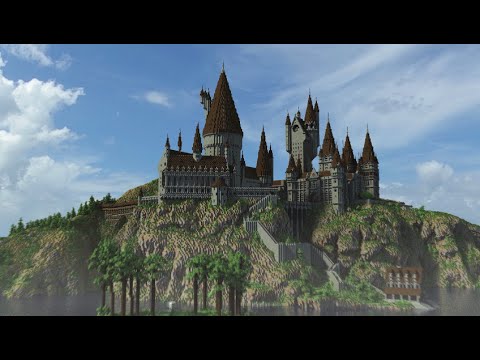 Competition Rules
- Build must be finished by 29th April.
- Players are restricted to working individually.
- Build must be completed on the Creative Server.
- Do not build chestrooms, spawners, massive farms etc. We want creativity, not everyday things.
- Only one entry per individual.
- No pixel art!
- Keep redstone minimal if you must use it.
- Do NOT copy anyone else's builds, not even ones you find on Google images!
- Minimum 5 entries. There will be no winners announced if we don't get at least 5 entries!
- Builds need to be started and completed within the same month. You cannot use assets from previous entries.
- Completed entries that don't earn a top prize will net the builder a token on the server of their choice.

---
Top Players
FruitServers is an amazing community because of the people that are a part of it. Every month one player and one staff memberfrom both Survival and Skyblock are selected and acknowledged for their contribution to the server, whether it be ingame or behind the scenes.


Player of the month Survival - WittyQuip.
Witty has all the makings of a role model, this has been reflected through her presence on the server ever since she joined. There's never a dull conversation when Witty is involved. Pleasant in-game, pleasant on discord, and active on the forums. Well done Witty!



Staff of the month Survival - Apocalypsing.
Apoc's swift responses to every single sort of issue he encounters and his super friendly demeanour to everyone he comes across have earned him this prestigious award a second time. Well done Apoc!



Player of the month Skyblock - FraxinusSamara.
One of the newer additions to the server, Fraxinus's outgoing nature and maturity have made them stand out amongst from a rather large group. Never one to shy away from lending a hand, Fraxinus is being recognised for their efforts this month. Well done!



Staff of the month Skyblock - _Asc_
When you think of friendly, approachable, and helpful, Asc comes to mind. Their diligence throughout one of the busier months, especially with Skyblock's reset, cannot be overlooked. Well done Asc!

---
Survival and Skyblock are lucky to have such strong moderating and build teams, however we are always accepting applications for both of these roles. Mister Bulk_Bogan now has Lagoonaa as backup however the event team is still looking to grow so if you'd like to be a part of something special, consider looking into this role. Think you have what it takes to join one of these fantastic teams? Submit an application at www.fruitservers.net/staff

As mentioned in previous months we always look forward to hearing feedback from you guys about possible improvements. If you have ideas, please share them with us either through the website, in-game, or via discord. We want to know what you think!
---
Geez, that post had plenty of up's and down's.
Thanks for reading!

~Gold
End of Post.