Where is Goldsta?
Hey everyone it's the pasta squad back after a slightly longer than usual week! Tonnes has happened in the server and this post should keep you all up to date!
---
Donation Statistics
Survival

Skyblock

Prison

Players Joined: 11, 403

Players Joined: 4, 633

Players Joined: 2, 119

% of Monthly Goal: 24%

% of Monthly Goal: 10%

% of Monthly Goal: 0%

Current Top Donator:

Etherrc

Current Top Donator:

spleggeti

Current Top Donator:

LifeOfBlu
---
Survival
Staff Updates
Survival has had a nice quiet week of demoting and promoting Goldsta for a bit, but as always we want you!  If you are skilled or billed apply for staff at https://www.fruitservers.net/staff
Events
Survival has had a nice quiet week of demoting and promoting Goldsta for a bit, but as always we want you!  If you are skilled or billed apply for staff at https://www.fruitservers.net/staff
We had some great events, we started with boat racing.  It was a fast paced series of boats I guess lol. Well done to LifeOfBlu, Lagoonaa, Choccy_, Bulk_Bogan, dababychicken and _Ravioli.
We continued the exciting events with a bit of spleef!  Well done to Brekkie, spleggeti, hellinagirl10, choccy_, lagbag, Lifeofblu, and Orangeheadphones.
We finally finished the week off with some reading of our favourite books at book writing comp!  Well done to everyone, especially our favourite writers: TheInternet, dababychicken, Lagoonaa, Onism_, Shadow8124, Cheememe, zeldagod1352, HQgyn2yzj70dvS2Y and KittyInAHat
Marriages
| | | |
| --- | --- | --- |
| Goldsta | ❤ | ExpressoYourself |
| Masked_Nightmare | ❤ | cyber_dragon_123 |
| LittleSSavage | ❤ | CypherGirl301 |
| Popstar_Poppy | ❤ | Snakeboy712 |
| SimpleDF | ❤ | Acaciiaa |
---
Skyblock
Hello everyone, Godfrey here, I hope everyone is going amazingly! Skyblock had a busy fortnight so let's get the news rolling!
Staff Updates
Starting the fortnight off with 2 people named Euphoriella and Gylfmeister on passing their trials and now are full mods! Well done and Good luck! Also myself (Godfreyyy) to Admin!
If you think you have what it takes to join our cool kids team, try your luck in applying! https://www.fruitservers.net/staff
Event Winners:
We started last week off with Bongo Bingo with 6 rounds and alot of winners!
Euphoriella, HuffleClaw_, Pixeraive, 69SD, Nuggs13, _Ravioli, Ruebn. Well done!
Thunderdome was an intense event with myself lagging a lot and Vix giving everyone free experience! The survivors are Mz_Tee, RebornIV, Pixerative, _Ravioli and Nuggs13! GG!
Finishing the week off with some Magical Chairs (very long rounds). The Dancers are Gylfmeister and LifeOfBlu. Good Work!
This week was an interesting week with deathrun, corners, more deathrun and mob accio.
Starting with tuesdays deathrun! Survivors are Choccy_, _Ravioli, Spleggeti, LifeOfBlu, ThePtown, ItsVulpix.
AHHH CORNERS for the birthday boy nuggs13 who won round 1! And Lagoonaa winning second round!
Another deathrun. Was meant to be Capture the flag but i didnt check it :(. Survivors are Spleggeti (duh) Choccy_, Pixerative, Hellinagirl1
Ending the week off with Mob Accio! Great fun. Fishers are Spleggeti, Lagoonaa, Choccy_ and _Ravioli!
Well done all event winners.
Marriages
| | | |
| --- | --- | --- |
| Choccy_ | ❤ | Pixerative |
| GreenieMeanie | ❤ | WindyLava |
| Euphoriella | ❤ | twinkhls |
| Gylfmeister | ❤ | EastOwl |
| ruthles_kila | ❤ | xlr84ward |
Well that's all from me, See ya'll next week for more fun!
---
Prison
Staff Updates
This week, we unfortunatley lost our beloved WittyQuip from our Prison mod team (which most of us cried btw) we miss you already and hope to still see you around!
Change log
- Planet 6 and 7 announced!
-Steak no longer drops on death!
- Fixing for mob drops!
---
Server Announcements
Selfie of the week
This weeks selfie of the week goes to _Ravioli! This image shows the pure dedication of watching someone complete the /warp parkour
Build Competition
Hey guys it's your girl _Ravioli!! Thank you so much to everyone who entered in July's build comp! We had a whopping 11 entries! THAT'S AWESOME!! For everyone who entered you will receive an event token on the server of your choice, I will be in contact with you soon to organize it! Because of the success of the last two months events we have decided to keep the ball rolling! As we are in the closing month of winter, this months theme is WINTER WONDERLAND!! Will you build a magical snow forest or a village of snowmen? All we need is something to do with the theme of WINTER!! Once again this competition will have size specifics but they will be slightly different so be sure to pay attention!!
Competition Rules
The build must be a Maximum of a 100 x 100 blocks. To stay within this boundary, we suggest creating a border to work within.
The build must have something to do with winter.
Build must be completed by August 30th 8pm AEST.
You must work alone, if you do not you will be disqualified.
All entries must be built on the creative server.
As cool as pixel art is, this isn't the place for it.
Don't copy another persons work, whether it be from in or outside of the server. BE ORIGINAL!
We need at LEAST 5 people to participate to hand out prizes, so spread the word!
This build needs to have been started and completed within the month of August.
Completed entries that don't earn a prize will net the builder a token on their server of choice.
---
That's all for this weeks post, Pasta Squad OUT! *mic drop*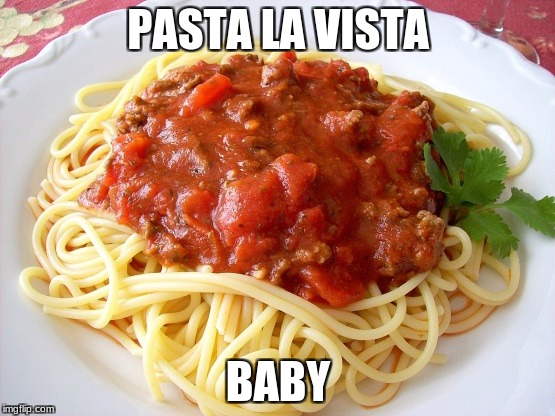 End of Post.